Digital Marketing Campaigns, Including Social Media
Digital marketing and social media campaigns are part of a comprehensive marketing plan and are used to reinforce strategic, targeted efforts, addressing specific markets with customized messages and measurement techniques.
CancerVotes Campaign, Social Media Signs
These social media signs encourage people attending voter education and election events to take photos and post online from the event. Signs are designed with a cutout to show your face, along with the event message. By including the #cancervotes hashtag on every sign, postings are automatically tagged. Select image to view larger.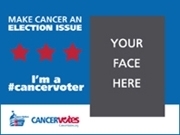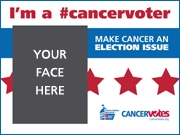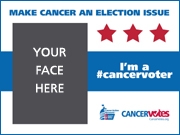 VikingWood Banner Ad
Select image to view larger.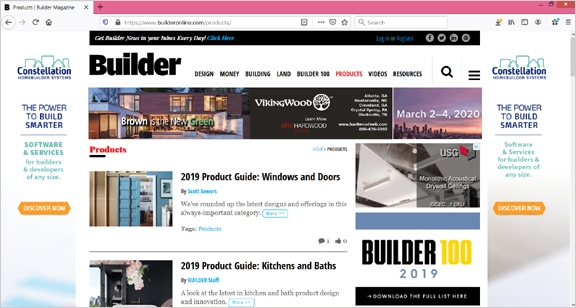 Digital App, Advocay Activities at Relay for Life Events
Select image to view larger.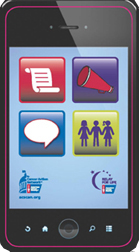 This digital tool was designed to guide Relay event participants through several
advocacy activities to help them learn more about how they can have a voice with
legislators regarding cancer issues. The tool took event participants through four
onsite activities.
Porex Surgical Neurosurgeon Email Campaign
This seven-part campaign was designed with numerous measurement tools, including individual mechanisms to measure and assess click-throughs to view surgical technique videos, literature, and online product feature demonstrations. This digital campaign was combined with direct mail of surgical product samples, trade advertising and booth design for trade show presence. Select any image to view art in greater detail.