Banner Stands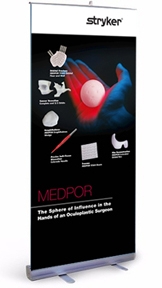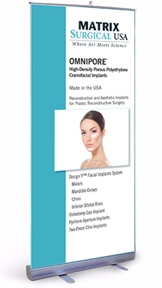 Booth Design for Porex Surgical Products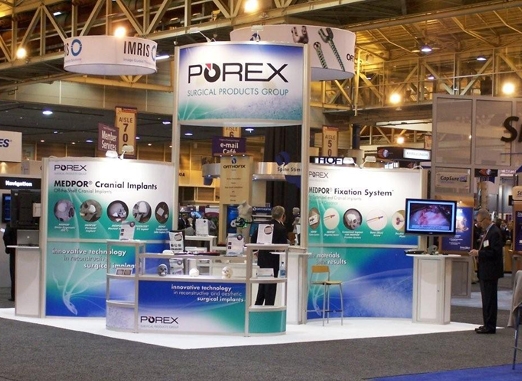 Customized Implant Wave Wall Fixation System Wave Wall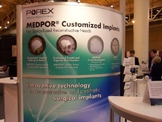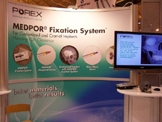 To view larger images of wave walls, click on the image.
Trade Show Advance Mailer Original Video Game Created for Show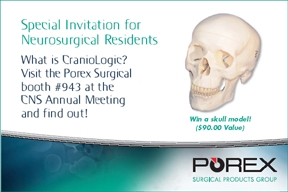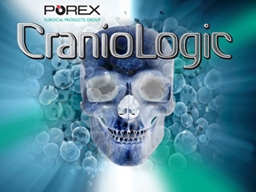 To view the mailer in actual size, click on the image. A demo of the game is currently unavailable on line, but will be provided for viewing on reuqest.
Making a Big Splash for a Small Company
Booth Design with Giant Skull that Lights Up and Spins When Surgeons Win Video Game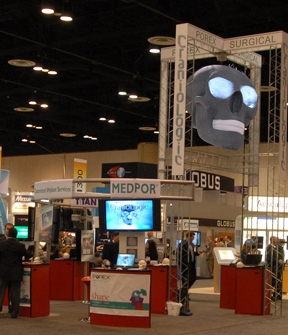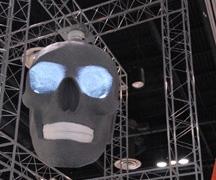 A wireless signal programmed into the video game was designed to trigger the spinning feature and light up the eyes of the giant skull.
PolyVision -- Makers of Interactive Whiteboards
Mobile Billboard -- BETT Show, UK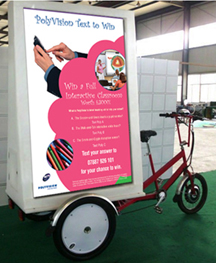 To provide an activity for show attendees, who
often must stand in long "queues" in Great Britain
before entering a show or conference, a six-foot
mobile billboard was created with an invitation to
enter a contest by texting the answer to a
question posted on the billboard. The mobile
billboard, designed in a vertical format, is pulled
by bicycles through the crowd.